Slow typing in Search box
Slow typing in Search box
dtuser18
Posts: 1
Questions: 1
Answers: 0
Hello,
I have a table with 30 columns. No pagination, 860 rows.
Client-side or server side, I have the same issue.
Whenever I type something in the search box, even when using searchDelay, it takes one second to see the typed character.
Chrome show this: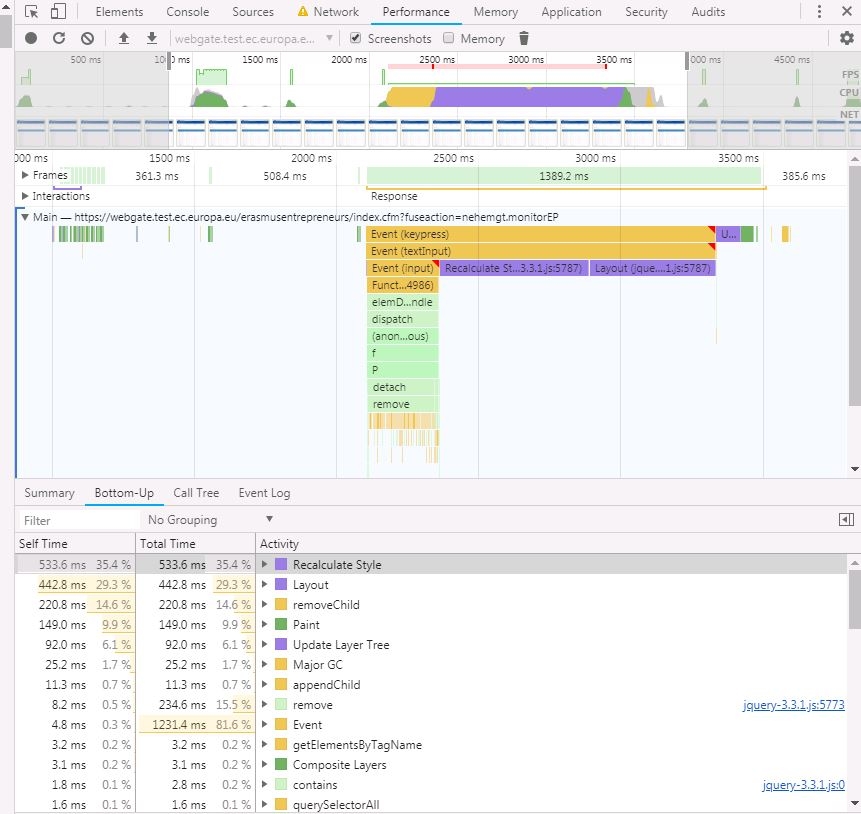 Any idea why the Recalculate+Layout processes take so long?
Thanks!
PS: I do not have a link, it's on our intranet...
This question has accepted answers - jump to: