Header does not resize when using scrollX
Header does not resize when using scrollX
rich_brady
Posts: 5
Questions: 0
Answers: 0
My webpage has a left menu that can be hidden. The datatable is within a div which resizes to fill the screen as the menu hides.
If the datatable uses scrollX the columns resize correctly but the header does not. This leaves a large gap to the right of the header.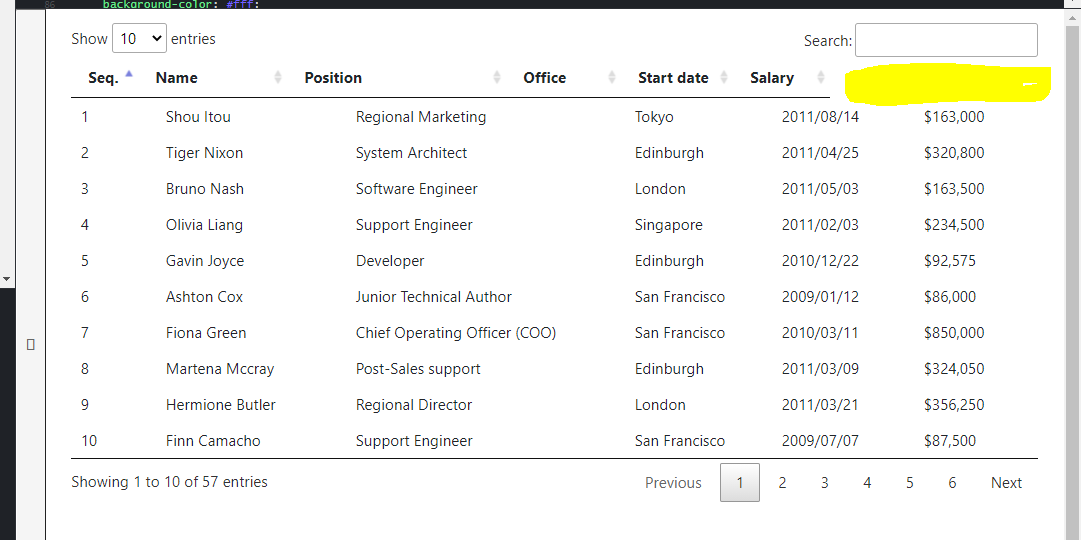 This JSFiddle shows the problem - click on the separator bar to hide the menu
https://jsfiddle.net/qofmcth3/6/
I have a workaround which uses ResizeObserver to fire a columns.adjust() whenever the datatable element resizes but this seems like a bug to me.
Has anyone else experienced this and know of a better fix?