Conditional sorting
Conditional sorting
arnorbld
Posts: 81
Questions: 11
Answers: 0
Hi guys,
I have a table that displays folders and files from Google Drive, retrieved via Google API. For example: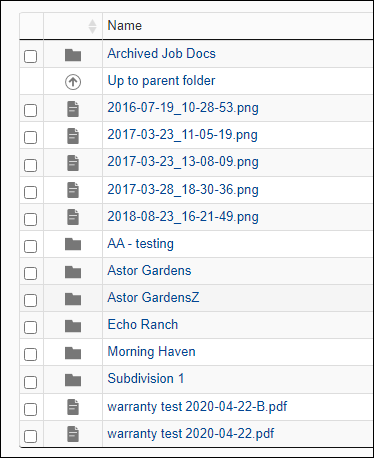 At the top is a link to the parent folder (if there is one and the user has access to it) and then a list of folders in alphabetical order and then a list of files.
Ideally, I would like to leave the parent link row and the folder rows UNSORTED when sorting, no matter what column was being sorted on (I have a column for size, modified date and upload date)
When sorted, this gets really confusing with the folder and files all mixed in as well as the parent folder link.
Is there any way to basically exclude rows from the sort so they always show up at the top on the first page?
Or any other clever method to prevent these folder rows from sorting into a hot mess with the files?
Best regards,