Potential Bug: DT1.11.4
Potential Bug: DT1.11.4
rf1234
Posts: 2,709
Questions: 82
Answers: 393
Just a few days ago I downloaded new sources from the Download Builder. In particular I migrated from
- DT 1.10.21 to 1.11.4
ROWCALLBACK:
I use it to change the fonts and background colors of rows (Bootstrap 3). My "inboxTasksPage" has tasks in red, yellow and green. The red ones on top etc..
With the new Data Tables version the background color classes are still assigned to the "trs" (I can see that when I examine the "tr" elements), but this has no visible consequences. What is really weird is that the "fontThick" classes that I assign on my "inboxExpPage" are being executed: The font is bold. Only background color doesn't work anymore inspite of correct class assignment - and unchanged code on my side.
There are zero console messages and no exceptions etc.. Would you have an idea?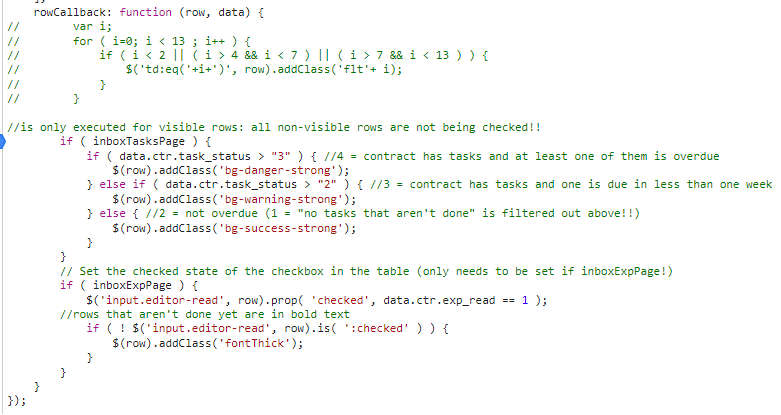 It should look like this (with old DT version):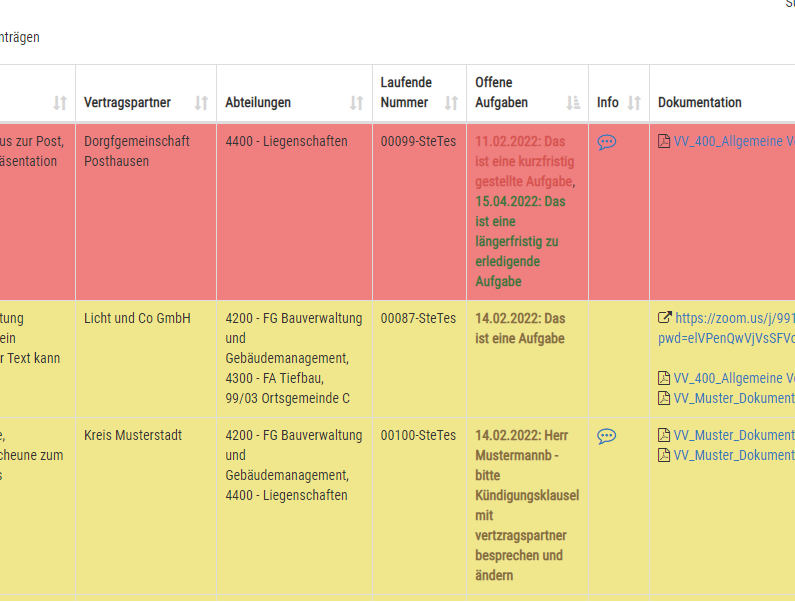 But it looks like this (with new DT version:)