draw event fires too many times with cascadePanes:true option on SearchPanes
draw event fires too many times with cascadePanes:true option on SearchPanes
Raidek
Posts: 67
Questions: 7
Answers: 0
Link to test case:
With searchPanes.cascadePanes enabled:
http://live.datatables.net/pedakowe/71/edit
Without searchPanes.cascadePanes enabled:
http://live.datatables.net/rozoxina/1/edit
Description of problem:
draw fires 10 times with searchPanes.cascadePanes enabled when selecting a filter: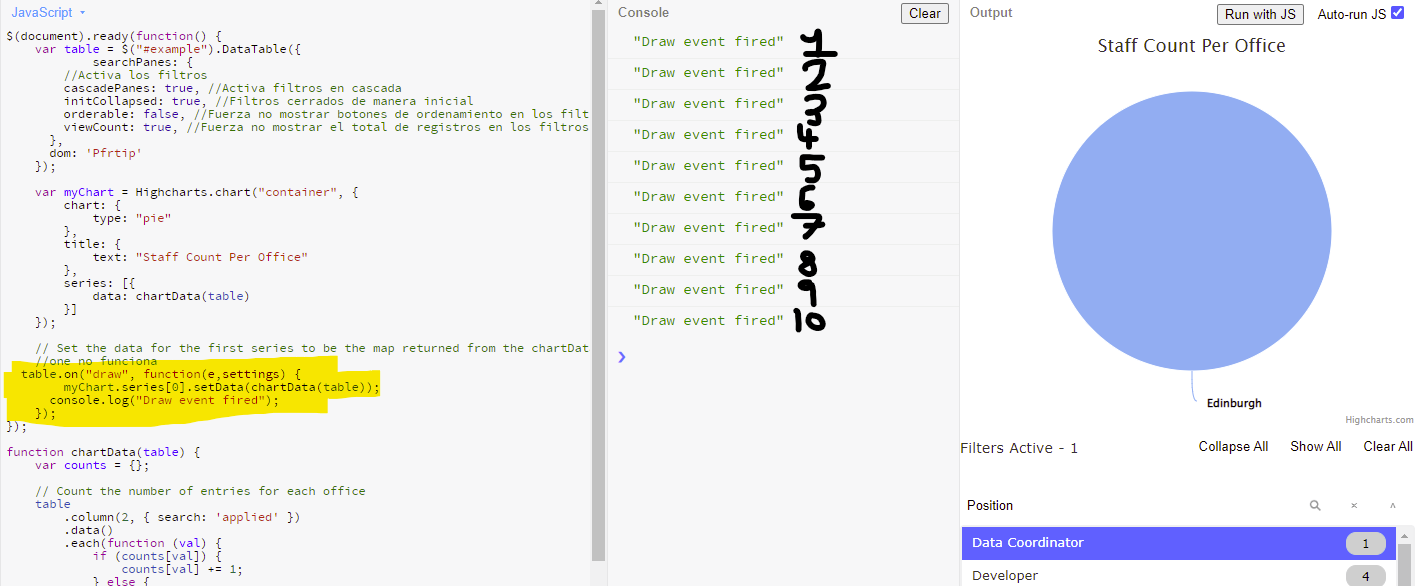 and deselected it fires 6 times: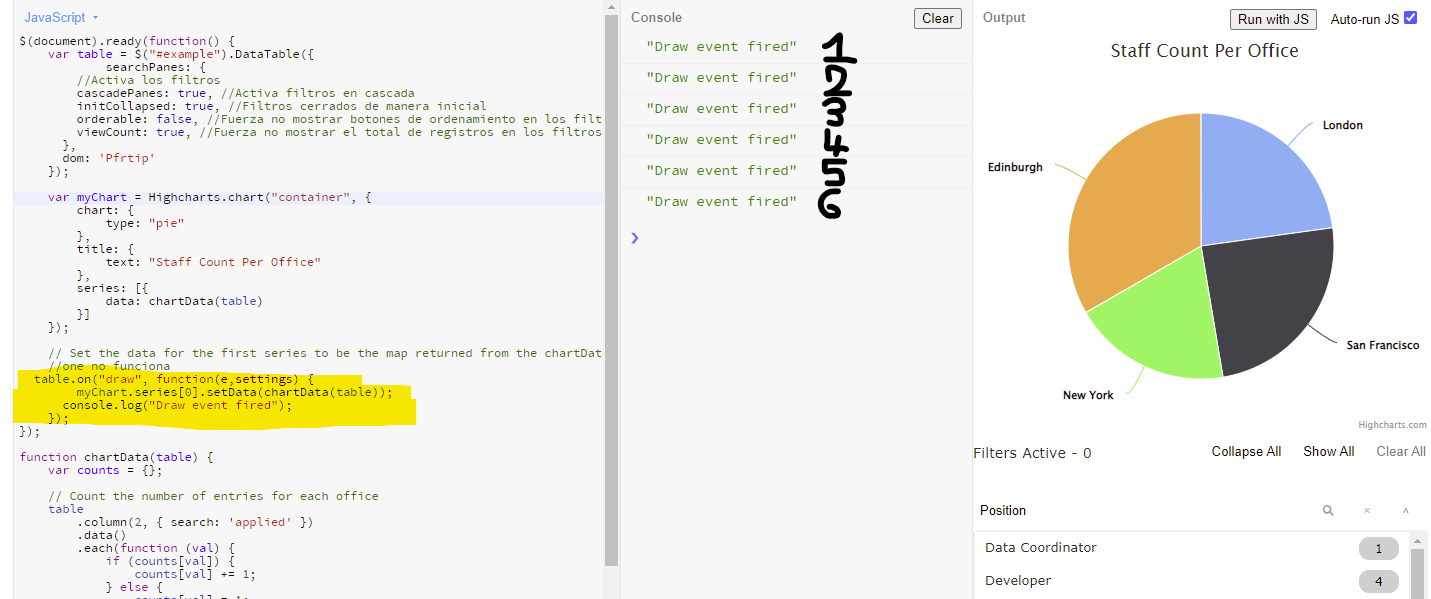 But with searchPanes.cascadePanes disabled it fires only once on select and once on deselect.:
Selected: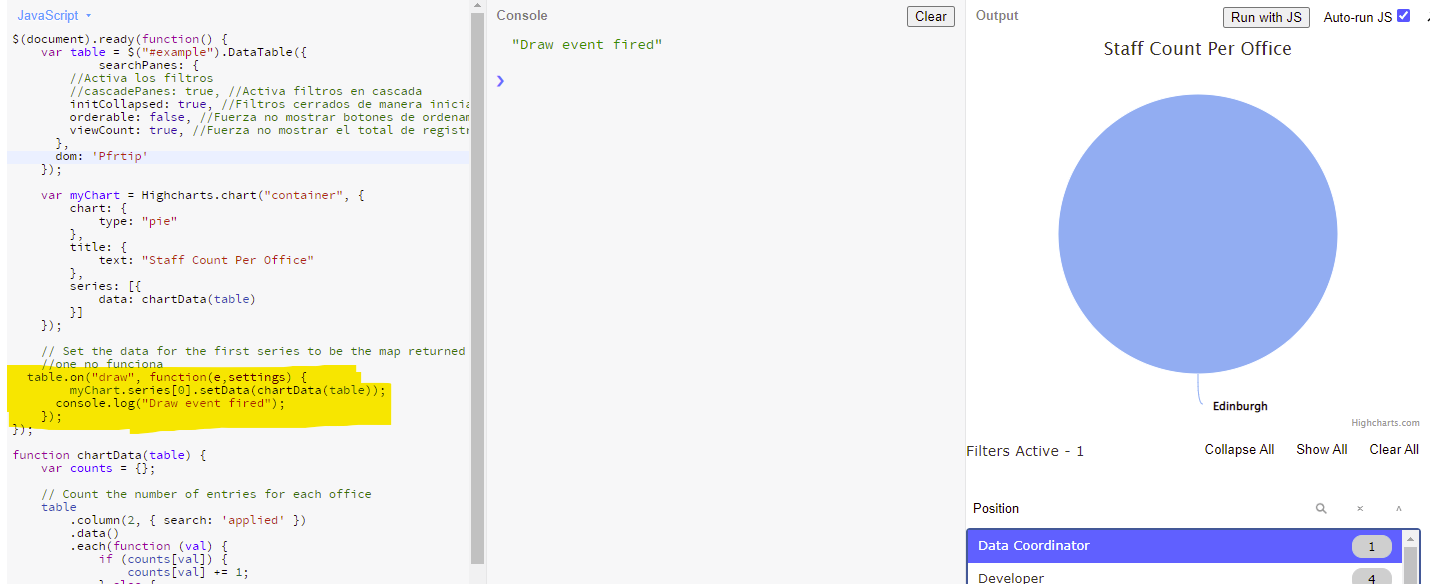 Deselected: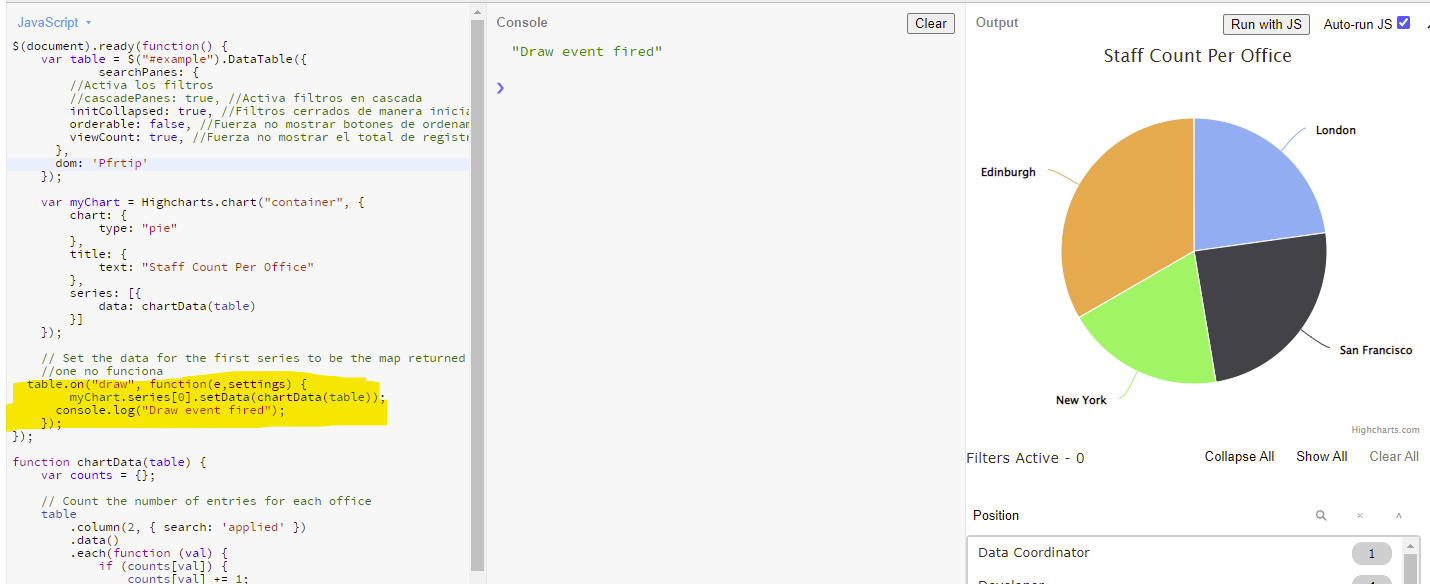 This is a problem, because with 57 table rows and only one graph as in the examples that I have given, nothing happens.
But if they are larger tables and more than 2 graphs, it will take a long time to display the graphs, since with cascadePanes:true it will redraw the graphs 10 times...