Check boxes and related checkboxes...
Check boxes and related checkboxes...
peterbrowne
Posts: 300
Questions: 52
Answers: 0
A few issues I'm struggling to resolve.
The first is to do with MySQL database and table structure to perform a complex query to get this conceptual relationship below working. FYI, this is for hierarchical JSON for a d3.js dendrogram.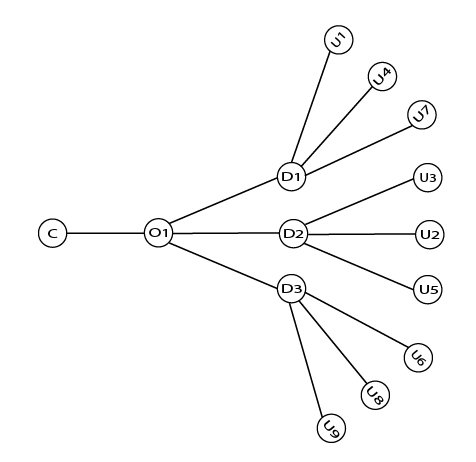 The current query does not have the D data/relationships. Instead, U data is related to O data directly via a lookup table. There are only three types of D, and any single U will have only one D per O branch.
To add D data in between O and U is the problem.
I have thought about using two lookup tables:
O -> U
D -> U
But not sure if that would work.
If anyone is interested they can see https://stackoverflow.com/questions/72612196/mysql-complex-hierarchical-relationships-multiple-mn