SearchBuilder and Bootstrap style problem with Firefox (last version 101.0.1)
SearchBuilder and Bootstrap style problem with Firefox (last version 101.0.1)
slolo
Posts: 28
Questions: 5
Answers: 0
Link to test case: https://datatables.net/extensions/searchbuilder/examples/styling/bootstrap4.html
Debugger code (debug.datatables.net):
Error messages shown: No error message
Description of problem: Hello,
On official documentation, if you go to the test case with Firefox, you can see that listbox are not correctly styled (see screnshot)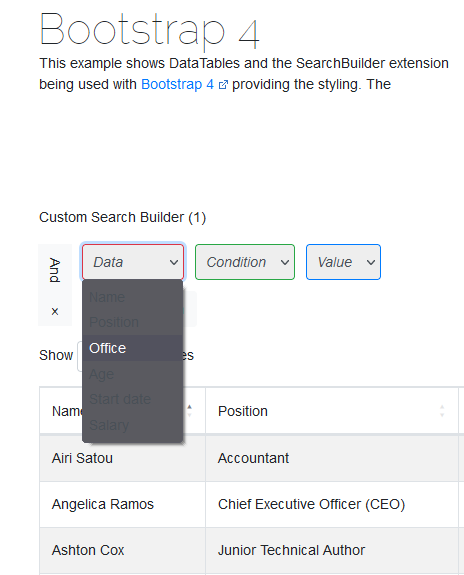 I hope you will be able to fix it in the next release.
Thanks in advance and have a nice day.
This discussion has been closed.