Adding new record to leftJoin()ed field within primary New Record modal without page refresh
Adding new record to leftJoin()ed field within primary New Record modal without page refresh
shawngibson
Posts: 32
Questions: 9
Answers: 0
Hi All, I'm thankfully back at it after a few rough weeks. Hope you're all well:)
To facilitate my inability to describe my current issue with any brevity, please consider the following screenshot, which is the "New Record" modal for my products table: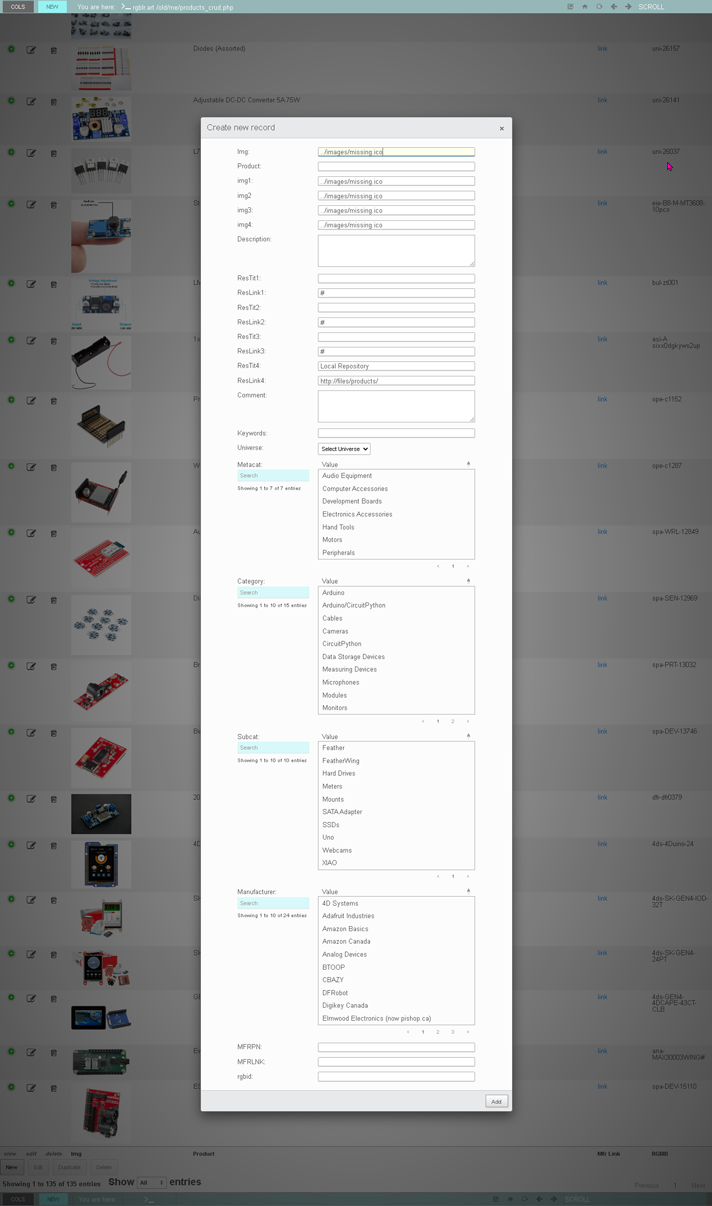 Within the above modal, you will see four searchable fields, namely Metacat, Category, Subcat and, finally, Manufacturer: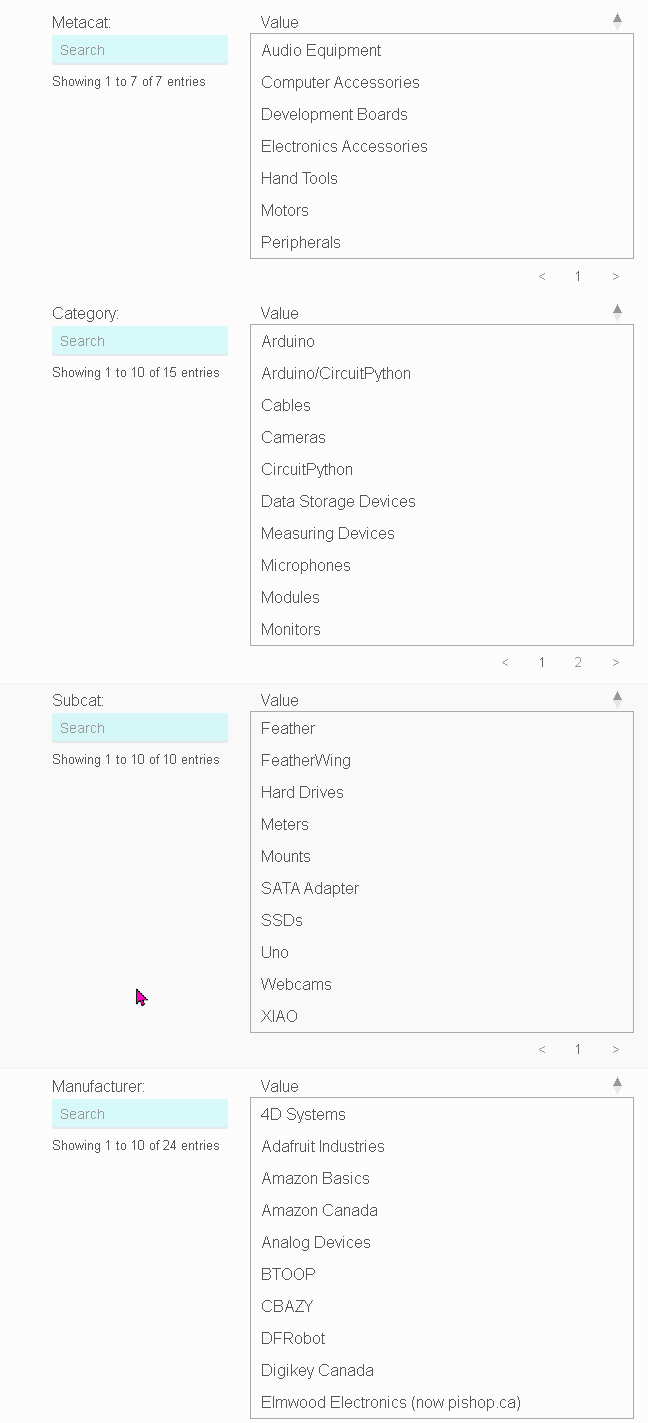 I have been trying, unsuccessfully, to add code within the table.products.js file which would allow me to create new records in these four leftJoin()ed fields while adding a new product, e.g. when a new manufacturer is met, or a new metacat most appropriately suits the current product.
As it is, I must exit my new product data entry session, go to the manufacturer or metacat table, add the new record, and then refresh my products_crud.html page so it reflects the new entry in the `leftoin()ed table. This makes data entry sessions very cumbersome for me (or my hypothetical clients/staff).
I'm sure this is not a unique problem, so I suppose my question is: How might I add a "New Manufacturer" or "New Metacat" subroutine within my table.products.js code which allows me to continue within my current "New Record" modal after updating the manufacturer or metacat database and choosing the new Manufacturer/Metacat without having to exit my current modal?
(To be clear, I did successfully add a "New Record" button beside the above-mentioned leftJoin()ed tables and open another modal to enter the data, but when done the new entry was not reflected until I refreshed my underlying page, which of course destroys the current new product data entry. So I know at least that part is possible...just not feasible as the entire page needs to be refreshed to show the new records within the Products modal.)
Any thoughts?
As always, Merci:)
Shawn