When I fetch my model file using query builder, the search part does not work
When I fetch my model file using query builder, the search part does not work
MuhammedVeysi
Posts: 1
Questions: 1
Answers: 0
My Ajax Code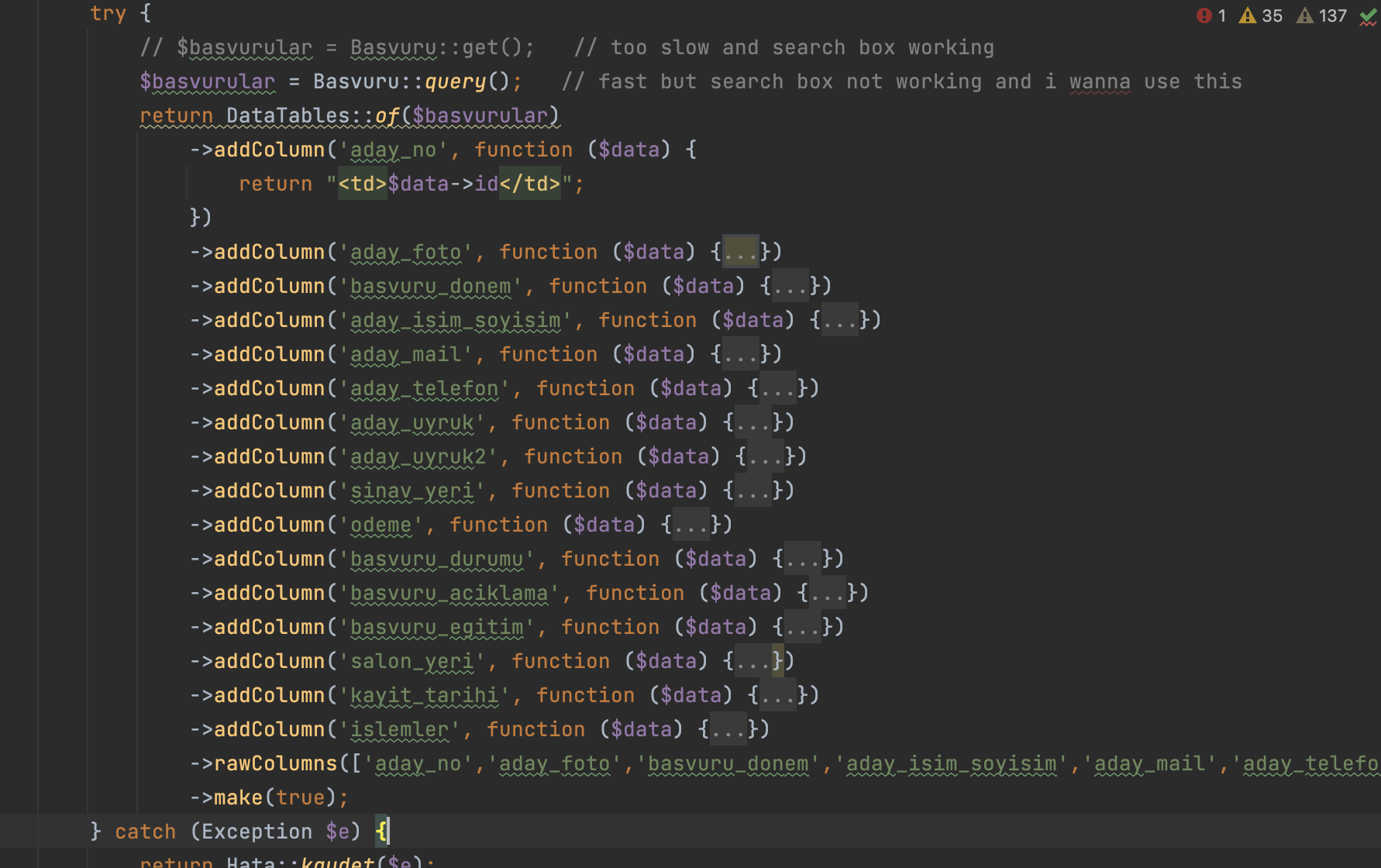 My Model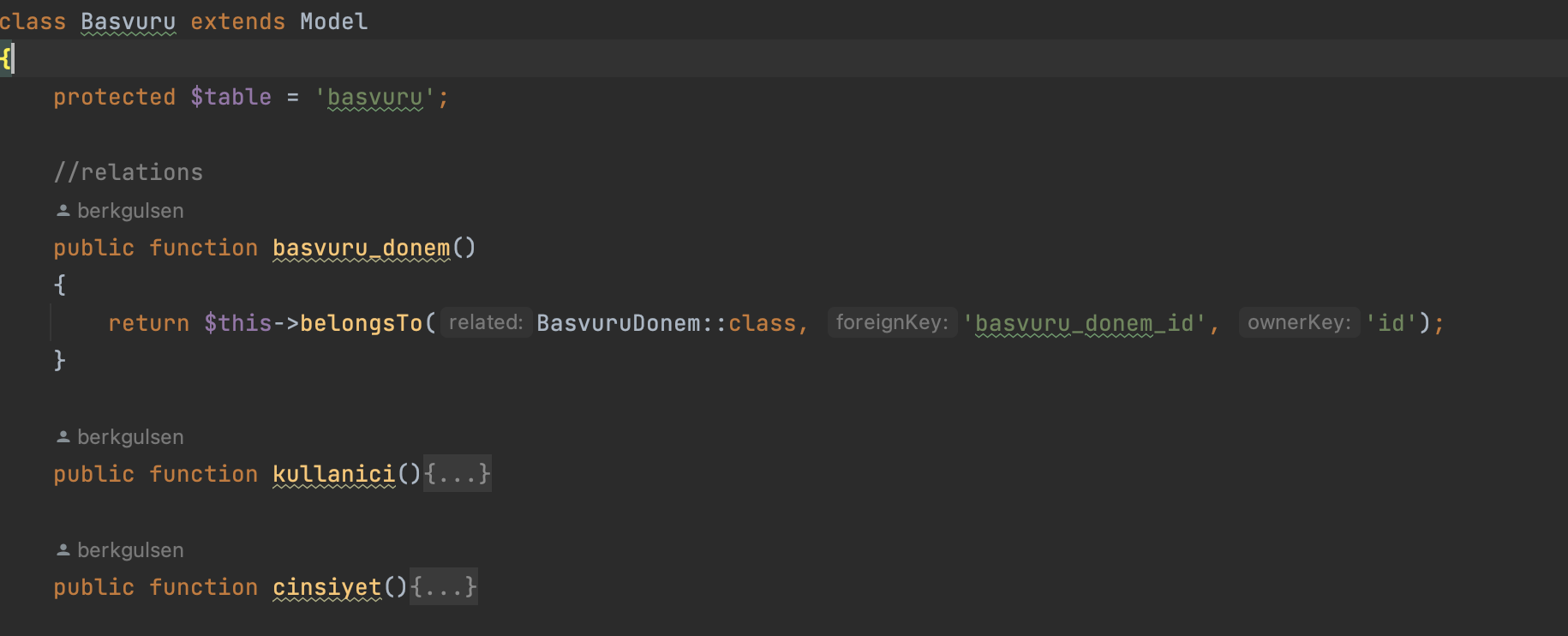 Blade Ajax Code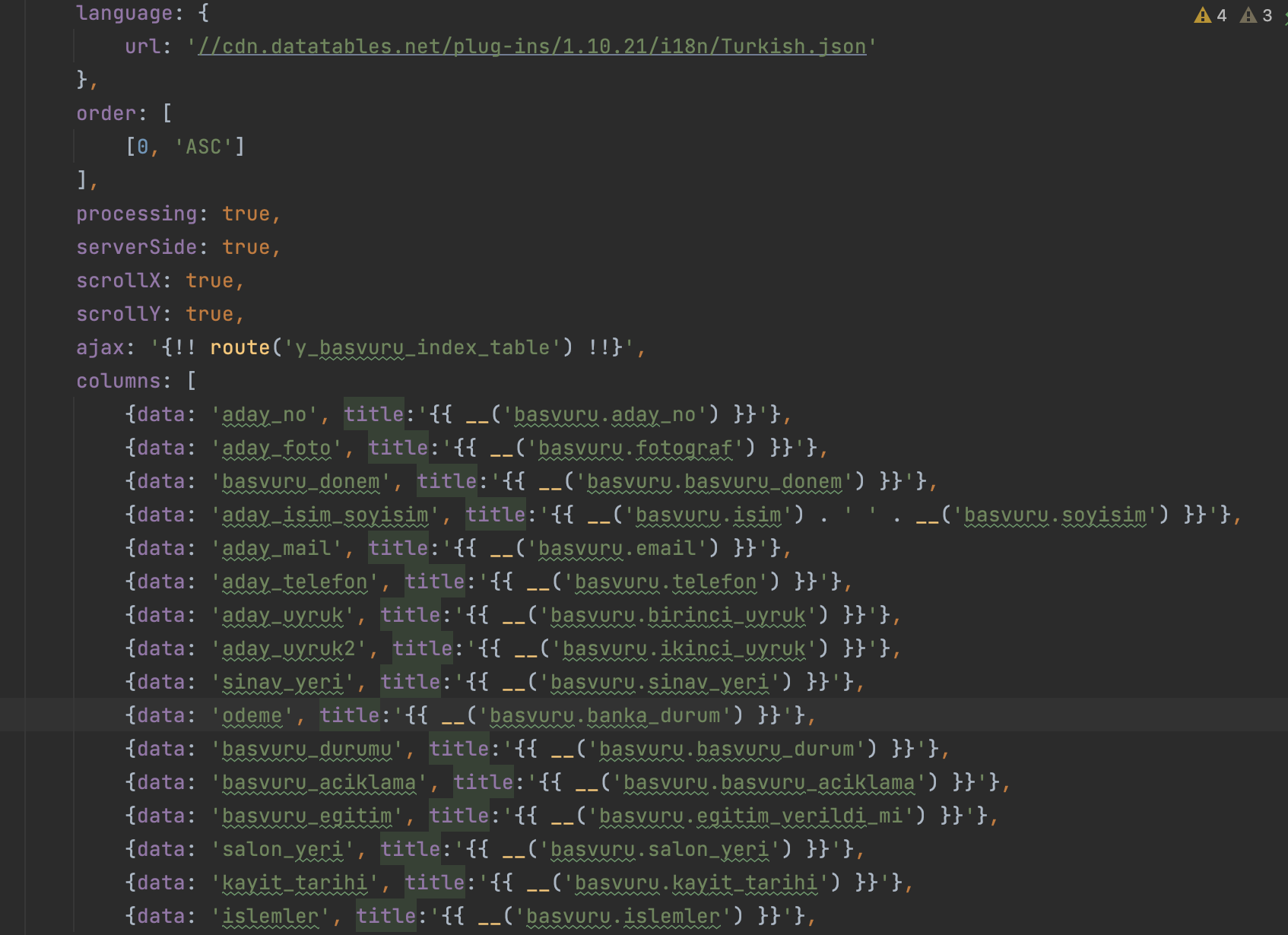 Blade Table Code


I'm using => php 7.4, laravel 6.2 and yajra-datatable-oracle 9.2
The datatable.php file under App/Config is the standard file, I didn't make any changes.
if i use Model::get() method i get run time exception error because it works too slow, when i use Model::query() it speeds up but search part doesn't work.
When i use Model::query() When I type in the search part, it becomes success very quickly and the first 10 values ​​in the default table are constantly coming.