picker strange effects
picker strange effects
In sample https://editor.datatables.net/examples/dates/time-increment minutesIncrement is set to 15 and control appears as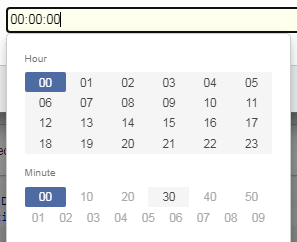 What does minutesIncrement do ? control display should be 00 15 30 45, not ?
In sample https://editor.datatables.net/examples/dates/time.html
add record and open datetime picker for time with empty value (def set to null) and then select hour.
Minutes and seconds are filled with current values (the same if select a minute or second). Others time parts are set when selecting a time part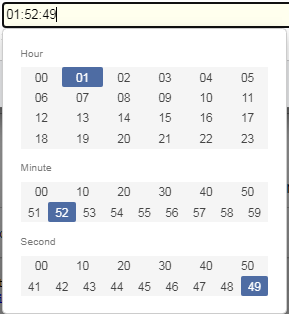 Normal ?