Responsive column width
Responsive column width
rsrs
Posts: 8
Questions: 4
Answers: 0
Hi,
I use my responsive datatable on different iphones.
But, on iphone 5 (safari) it looks the following: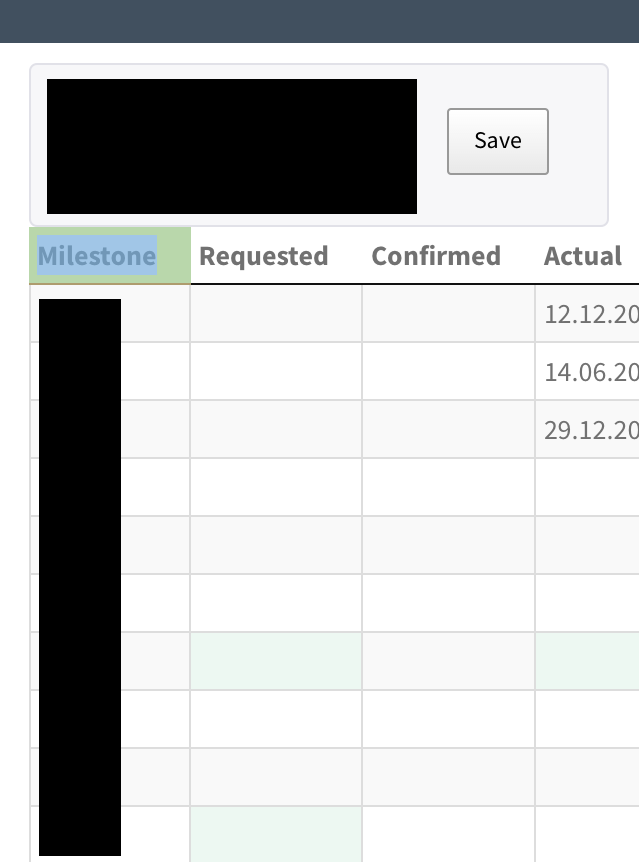 Following observations:
1. So I tried to adjust the columns width, but it does not seem to have an effect on mobile devices.
2. When using another iphone with higher screen res like iphone7 for example, all works fine.
Any ideas?
Thanks in advance.
BR
Robert
This discussion has been closed.