Sorting natural-nohtml not working
Sorting natural-nohtml not working
irelevant
Posts: 15
Questions: 4
Answers: 1
Hello,
i need to sort column 0 "Názov" as string. By default type its not working. I tried natural-nohtml but still not working. Here is screenshot of preview or sort.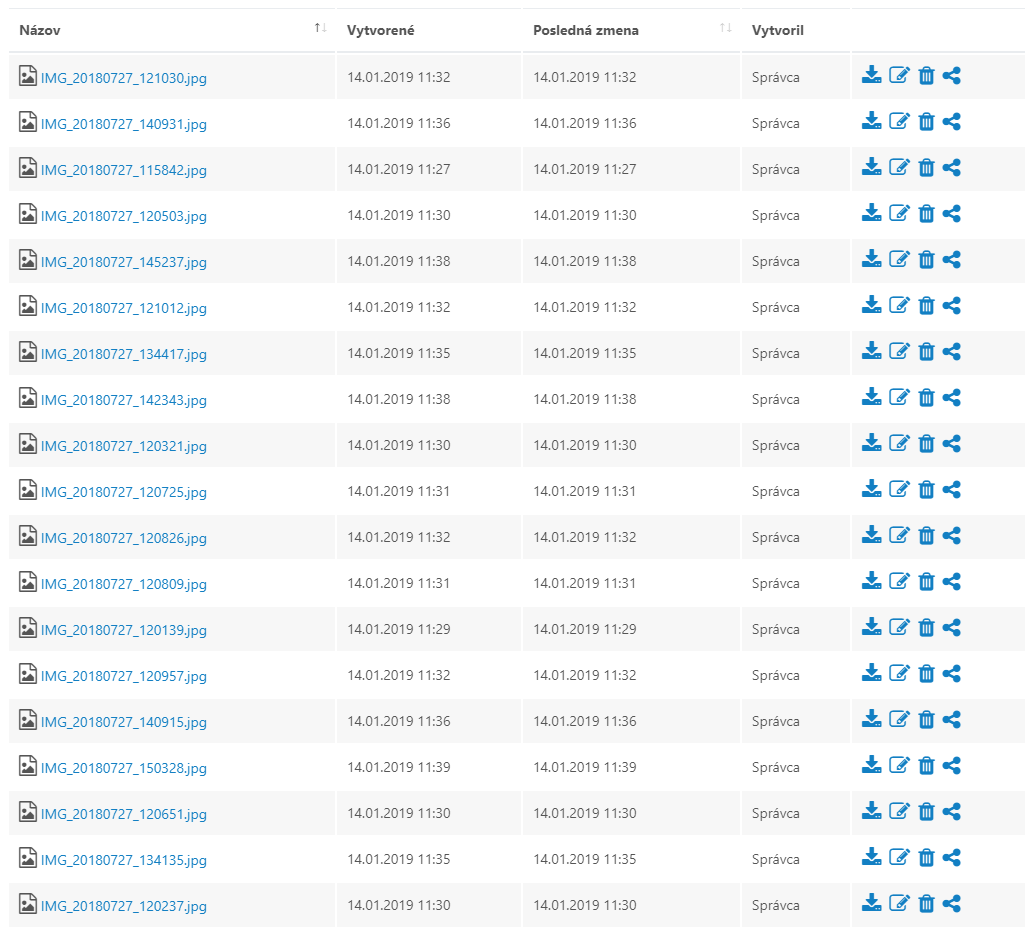 My wrong sort:
IMG_20180727_121030.jpg
IMG_20180727_140931.jpg
IMG_20180727_115842.jpg
IMG_20180727_120503.jpg
IMG_20180727_145237.jpg
Right sort is:
IMG_20180727_115842.jpg
IMG_20180727_120503.jpg
IMG_20180727_121030.jpg
IMG_20180727_140931.jpg
IMG_20180727_145237.jpg
Here is example with few rows:
https://pastebin.com/CyL4h3zJ
Here is my script definition of table:
https://pastebin.com/B8LERv58
Here is the test case:
http://live.datatables.net/mafoyeja/1/
Thank you for any advice.
This discussion has been closed.