Searchpane + Ellipsis Render Plugin
Searchpane + Ellipsis Render Plugin
pybcg
Posts: 41
Questions: 10
Answers: 0
Link to test case:
Debugger code (debug.datatables.net):
Error messages shown:
Description of problem: When I combine the searchpane and the ellipsis render plugin, I get the following: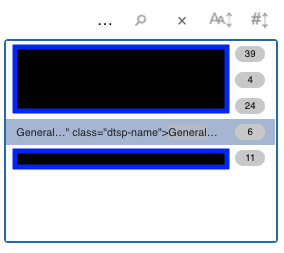 What I realize is that the ellipsis render is returning a span element that contains the ellipsis into the searchpane in two places within the searchpane: in the title and within the span itself (classname dtsp-name).
Is there a way I can use the ellipsis ONLY on the datatable but NOT in the searchpane?
This discussion has been closed.