How to attach and download files
How to attach and download files
jyd0228
Posts: 30
Questions: 11
Answers: 0
Hello,
I want to implement a function to attach and download files.
https://editor.datatables.net/examples/advanced/upload-many.html <- I found a way to attach multiple files from that link.(There is more than one file to be attached.)
I want to know how to download the attached file by clicking Download in the table.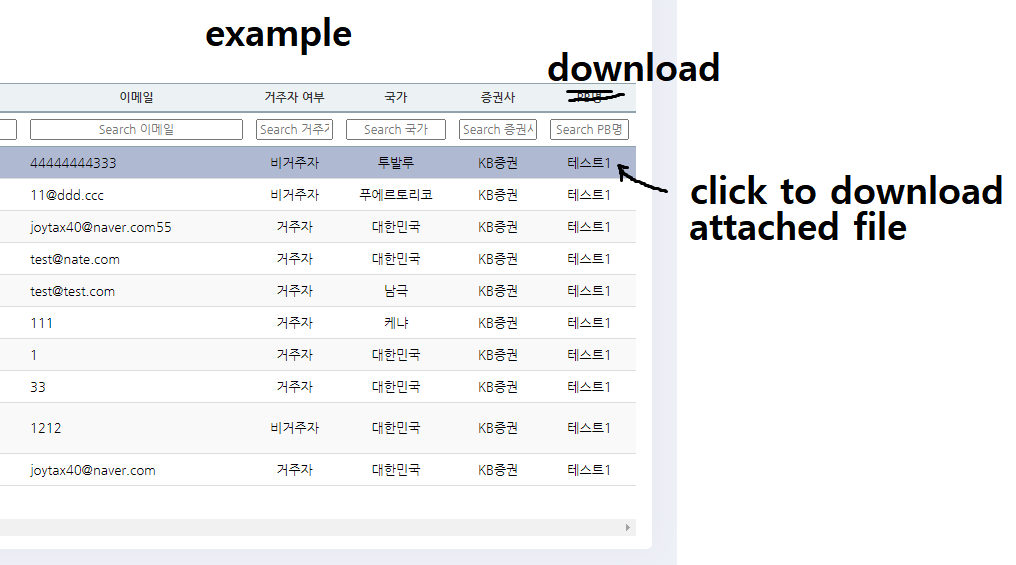 Could you please let me know if there is a sample to download the attached files?
This discussion has been closed.