Formating external data source for additional information (server side solution)
Formating external data source for additional information (server side solution)
giRobert
Posts: 5
Questions: 1
Answers: 0
Hello guys,
I'm using datatables for very large tables.
So currently I am rebuliding them from my old structure to the new server side structure: https://datatables.net/examples/data_sources/server_side
One example: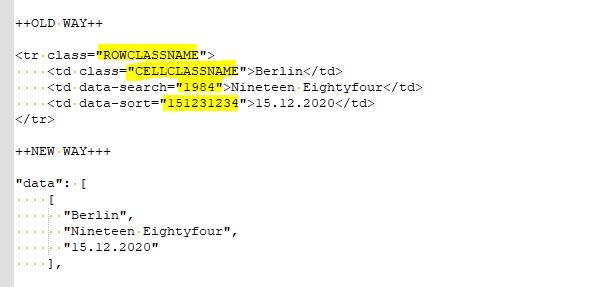 The question now is, how can hand over the yellow marked data? im very desperate...
This question has accepted answers - jump to:
This discussion has been closed.