Count in rowGroups
Count in rowGroups
devilfish
Posts: 7
Questions: 3
Answers: 0
I am trying to customize how the count is working. At the moment i can get count in rowGroup to work just fine. You can see an example here.
What i am trying to archive is a count by group of size 3.
Example
I want to count rows in groups of max 3. So if you look at my example i want to get a count of 2 on the date 17-10-2022, because we have 4 rows here. We have one group of 3 and one group of 1.
On the date 23-10-2022 i want a count of 3, because we have 2 full group of 3 and 1 group of 1.
In PHP i would array_chunk the array i am trying to count, and then return the count of this.
I have created this screenshot to help understand.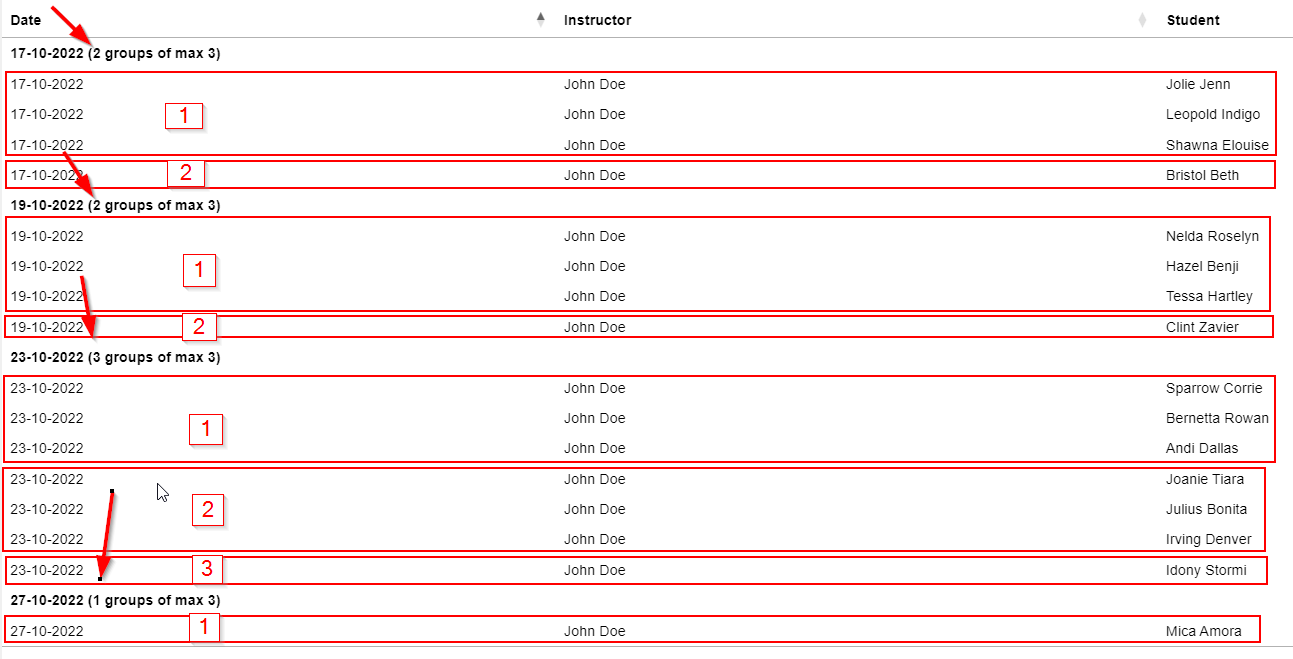 Hope someone can point me in the right direction